Yes, I know after being absent around these parts it's rare to post twice in a week. Don't get used to it! That said, this weekend Hope and I head to Cancun for some much-needed R&R, and I actually tend to post a bit when we are on vacation..soooo, who knows!
Anyhoo, I had to drop a quick post about Hope. I don't know what version of Hope this is…maybe 3.0? 5? Whatever, the point is that Hope is changing right before my very eyes.
As much as I might grumble a bit about the challenges of parenting a young adult who is living at home doing the sometimes dumb things that young adults do, I am getting a close-up view of Hope really growing up and into the person she wants to be. That's pretty cool.
I'm sure you're like, Um, ok, what's up with Hope?
So, this semester she is taking 2 courses at the local community college. I was clear that I expected her to not goof off and apply herself. Even though I didn't really expect all As, I told her (and I actually do believe this) that she is capable of A quality work. Hope has struggled with school since we became a family. Everything seemed hard for her. The content. The deadlines. The teachers. The environment. When she withdrew from college a year and a half ago, she was already on academic probation. So, while I wanted to set an expectation, I'm going to be transparent and say I really wasn't sure how this would pan out.
I ask her how classes are every week or so. A few weeks ago, I asked how she was doing with due dates. She noted that she hadn't missed one yet.
Y'all my daughter has ADHD, and it's been a devil to manage. Last year, her docs took her off of all meds; I worried but they said trust the process. Um, ok. So, she's doing her assignments and turning them in on time. I was stunned.
Then I booked our vacation. I honestly only took my schedule into consideration when identifying dates to travel. I stay busy with work and next week was mostly free with no external engagements. Hope was excited when I told her where we were going; she frowned a bit when I told her when. Turns out that next week is midterms.
Ooops!
She's been anxious about it for a few weeks, but the reality that we were finally getting back to some semblance of normal in resuming our vacation schedule (spring and late summer) kept her excited.
So today, I stop by her room to chat and check in about today's work schedule. She announced that she had a B in math and that she was getting a jump on midterm things that are due next week so that she can maximize her time away.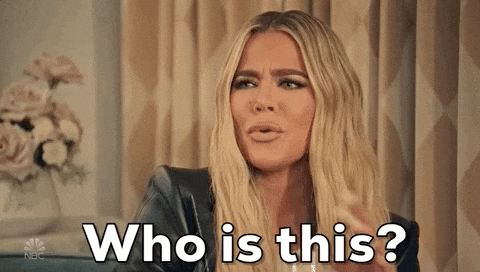 Wait what? You have a B in math? You hate math! A B!!!
You're planning ahead? You're getting a jump on things? You're maximizing?
Seriously, if you have a kid with ADHD or is otherwise neurodivergent, you KNOW that this is beyond a breakthrough, this is like an effing miracle! I can't even really articulate how stunning this is.
I am so proud of her. I'm so proud of how she's figuring out her way. I'm trying to push back all my new expectations. I don't want to crowd her and I don't want to upset the apple cart. But wow, what for some folks seem like tiny steps are just seismic shifts for us. I'm actually stunned.
I always have known that Hope is smart. I didn't know how long it would take for things to catch up and work themselves out, but it seems like we are entering a phase where some of that is happening. I'm over the moon happy for her. I see her confidence is much higher. I see her figuring things out and not asking me to do it for her. It's all happening right here, right now.
And as much as I hate having gone through a pandemic, new traumas and so many downs, this up, this high makes it worth it. I believe in Hope and can't wait to see how she finishes out the semester and how she continues to move forward.
It's the same Hope, but different, a bit more mature, settled and rooted. I'm so happy for and proud of her!
I see you Hope!