I'm traveling again this week. I went from no work travel for more than two years to two back-to-back trips.
Tonight is night 3 of 5, with the 5th night on a red-eye back to the East Coast.
I've been looking forward to this trip because I could see some great friends and my favorite conference, visit a dispensary or two, and enjoy some really good wine.
A couple of days before departing, I started to piece together my old travel habits. I started making a grocery list, doing laundry, making packing lists. I started getting really anxious about making sure that Hope had food in the house, that I should make a casserole and a couple of dishes for her, did she remember how I prep Yappy's food in the morning and was she going to use his buttons and make sure he got enough engagement throughout the day? (Yes, my fixation over Barkley reached new heights during the pandemic. His separation anxiety is unbearable and I am his emotional support human. But I digress.)
I was telling Google to put some things on the shopping list, when I suddenly asked Hope what she wanted me to make for her before I left.
"Oh…mom you don't have to do that. "
"I know, but I mean, I gotta leave you something to eat. I'll be gone nearly a whole week!"
"Yeah…..no. Please, don't bother."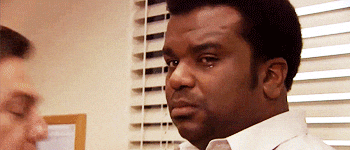 I swear some small tiny place in my heart broke. Just a little tear, like a paper cut….IN MY HEART.
"Why are you looking at me like that?"
"Because if I don't make you something I'll be a bad mom." I have no idea where that deep down dark fear came from, had no idea any feelings like good mom/bad mom truly lurked in there like that..triggered because I was told I didn't need to prepare food for her to eat while I'm gone.
Hope rolled her eyes. "Are you serious right now?"
::whispers:: "Yeah. I feel like if I don't leave something I'm a bad mom."
Now keep in mind, I typically cook on Saturday and Sunday for most of the week. If either main dish is not visible from the very front of the fridge, it does not exist for Hope. It's always been like that. Sometimes I legit "refresh" the view just to let her know that there are more options available to her.
Most weeks, Hope and I only get to hang out a few hours early in the week or on Fridays. We actually have such different work schedules that we are like ships passing in the night.
It took me a minute to process what Hope not needing/wanting me to cook for her really felt like.
It hurt.
Not because of Hope, but because of me. Hope is a young adult. She orders food all the time. Buys her own little special groceries once a month at one of the local international market. She goes out with friends and always brings home leftovers.
Hope can certainly manage on her own for a week. She doesn't need me for that anymore.
That. That part. That "anymore" part.
That's the part that hurt.
When Hope came home from college for spring break in 2020 and ended up living back at home for 2+ years later, it seemed easy and appropriate for me to turn to slip back into Momming activities for Hope on the daily. We needed the nurturing of it during a damn pandemic raging while Satan was president (Don't fight me, fight ya mama).
But she's over it. I mean, I'm sure she loves having food options at home when she has blown her UberEats budget, but she is more than capable of ensuring that she will not go without food if I'm gone for a week, and I'm sure more, especially if I leave the Costco card behind.
This is great and bittersweet. It means she's confident and capable of taking care of herself. I'm sure she will make different decisions than I might desire, but she will be fine. She's stretching and taking some baby steps. That is so cool. I'm so proud of her.
I really am. And I'm a little sad because my little girl isn't a little girl anymore, and while I know that getting her to this point is has taken a lot of hard work from both of us, I feel that sadness that parents feel when you just feel like the crazy joyride of parenting goes by so damn fast.
Hope has no idea (until she reads it) that I think this is her biggest successful flex on me. And without any irony or sass. She didn't need my casserole.
Again. Ouch.
And again my need to step back in this way is in recognition of her increasing skills in adulting. And that's so awesome. I just didn't see it coming into clarity for me in this way at all. I had no idea being told that my Momming Activities weren't needed in this way would hurt my heart so much.
Well, I split the difference for this trip. I did pick up a few groceries for Hope and made sure that I bought a few treats too. But I did not cook anything. I just created through that and all the related activities and move on down my list.
For now, I still see the empty space on my mental calendar and know it's because Hope doesn't need me for that thing I used to do anymore.
That anymore still hurts, but I know that this is a win.
I'll cook something special for dinner this weekend in celebration.
Ha!