Time flies, doesn't it? Seems like posted more recently, but alas, almost two weeks!
Things are kinda stable right now. I guess.
It's hard to definitively say that they are because I so traumatized by the events of the last couple of months. It's hard to buy into the fact that there hasn't been an eruption in a couple of weeks.
I've been trying to resume normal activities, but it's hard, My anxiety is high. My depression is dark. I'm exhausted, always exhausted. I break out in hives every day because I'm so stressed.
A few posts ago a follower inboxed me to suggest looking into a particular mental health issue. At the time, I just couldn't because I was so overwhelmed. Ha! I'm still overwhelmed, but it kept swirling in the back of my mind. At the beginning of last week, another mental health provider suggested the same potential diagnosis, and so like the nerd I am, I got to reading.
I devoured websites, podcasts, Instagram, and TikTok accounts. I joined an online FB group for parents. I felt like this information was so helpful in trying to understand what was happening with my daughter. I consulted with Hope's provider, who said, yeah, she meets the criteria, but he wasn't ready to diagnose.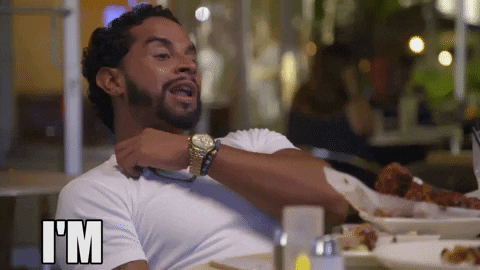 Oh, ok. I mean, I get it but help me out here dude.
In any case, I know that Hope would reject the diagnosis anyway, so….yeah.
As for me, I'm proceeding with approaches that are consistent with what I've read. It's hard, but I needed some kind of framework to move forward. I'm not *looking* to pathologize my daughter; I'm just really trying to give myself some scaffolding to help me meet her current needs. And after a couple of months of feeling completely lost, information about a possible diagnosis feels like a gotdamn GPS appeared out of thin air.
Hope has been going through a lot. She's really emotional. She occasionally does things to try to provoke me (So far I've successfully kept my cool), but mostly she's just moving the way she usually does. Of course, all that had me concerned before the summer started. I'm sadly not new to this; I'm true to this.
My family has so many questions:
Why are you sitting down with her to make monthly goals? (Because I do not have a deathwish.)
Should she really go visit her biological family? (I've made the primary contact fully aware of the current situation; we're on the same page and Hope needs all the love and support she can get right now.)
Why doesn't she have a job? (Because she doesn't.)
Why isn't she in school? (Because she isn't.)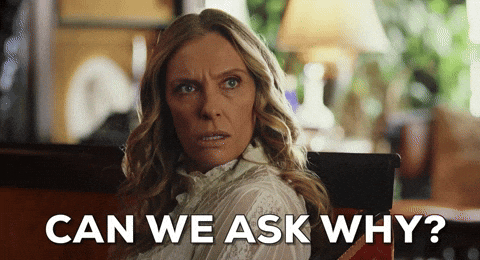 It's honestly my least favorite part about this whole thing. I told my peeps right at the outset, there were going to be decisions that you won't agree with, decisions that seem tough or harsh, and I don't want to hear your thoughts on them because you ain't living 24-7 in this here house. It's just like biting into a cake that appears to be drizzled with chocolate, but upon tasting you realize it's really motor oil. Ugh. Just say you love us and send love and chocolate without all the questions.
But, here we are. I'm just trying to be as gracious as possible because without them I would crumble. So, I take the good with the questioning and make it work.
I don't know what will happen next. I still am reeling from the trauma of it all. My heart hurts because I have new knowledge of what Hope's thought processes underpin her behavior: It's fear. It's always been fear. It might always be fear. I'm consumed with fear as well. I'm just hopeful that at some point I can steer us towards a path that offers us more support.
For now I'm counting breaths and just trying to push forward.