So that happened yesterday. If it's one thing HOpe is going to do, it's keep me running.
After a lovely afternoon at a winery with Sister M, Hope texts that she might get off early. I ask about timing so I can pick her up. Soon she texts that she got burned and can't finish her shift.
Wait what? How'd you get burned at Target.
And unfortunate altercation with a really hot dish from the microwave.
When I get there, she calmly informs me that she needs to go to the emergency room.
She's going to be ok. She's in a fair amount of pain and will be getting something a little stronger than OTC stuff tomorrow.
So, we're up to 4 "things" in 2 weeks.
Car accident
Tooth abscess
Horrible cold + COVID scare
Very serious burn
But, remember how I mentioned recently that I'm seeing glimpses of Hope successfully adulting? This burn thing is another example.
I've watched Hope successfully juggle a lot in the last 24 hours. She did the ER on her own because I had to run Yappy home (I thought I was just picking her up and coming home, so I brought him along). She texted me updates, and then suddenly emerged bandaged with all her paperwork. I spent 2 hours sourcing all the stuff needed to care for her wounds; I was lowkey looking forward to babying her for a couple of days. Before I knew it, she had removed bandages, cleaned the area, rebandaged and took something for pain. She did it when I hopped in the shower after telling her I would help her when I got out. She did her own follow up with the doctor today, advocated for herself for better pain management, scheduled her next appointment with HR to deal with workman's comp and just handled everything.
I. Am. Gagging!
This is some serious adulting happening right now. And when I think about where we were a year ago.
A year ago, Hope experienced a major trauma that shook her too her core. She dropped out of school. She was suicidal. She couldn't get out of bed. And I was at my wits end. A few months later, she had another trauma bomb and we just remained in the dark valley. A year later, my baby girl is handling a major injury with boss chick energy and I am gagging!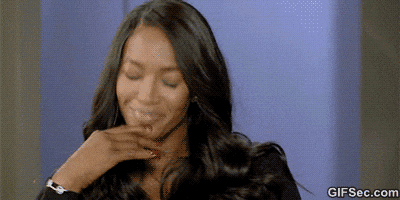 I'm hoping Hope's luck changes and fast, but seeing her bounce back after where we were a year ago…I'm beyond proud and realizing just how fortunate we both are. I love my big baby. ❤