Hope and I have always talked. She tells me just about everything, and since she can't keep a secret or lie well, I'm pretty sure of that. I've mastered the non-judgmental face while sometimes I scream on the inside; BTW, there's been a helluva lot of screaming in 2020.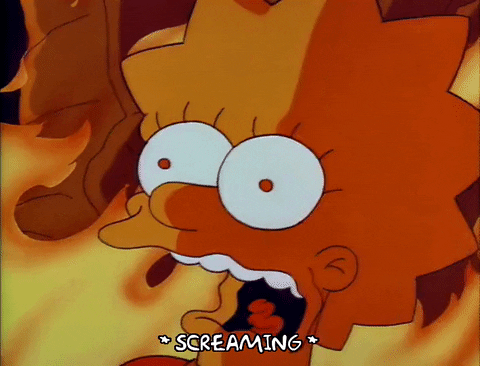 I've also always been open and honest when it came to discussing sex. I committed to having a sex positive home very early on. Now there are times when that's been especially hard, really, really hard. But sex positivity remains the goal. Too many kids don't get the chance to ask open and honest questions about sex, the feelings, the challenges, the ups and downs and the values I have around it. Parents often say they've taught their kids about sex, but they focus almost exclusively on the values associated with it, rather than the mechanics, the more detailed body stuff that we tend to learn either from friends or trial and error. I have always wanted Hope to know she can talk to me about sex; I want to be the first stop for inquiries! And I don't claim to have all the answers; sometimes I have to say, "ya know, I don't know the answer to that. Let me research and get back to you." And then…I do.
Anyhoo, with COVID and the trauma of 2020, Hope and I only have each other day in and day out, we talk a lot and really substantively. And we talk about EVERYTHING.
Even when it's awkward, I think, "wow the fact that we are doing this, talking like this is really mind-blowing." I can't even imagine my parents having some of these kind of chats with me at her age. Heck I don't see us really having some of these chats at my current age and I'm pushing 50. It's just not done!
This week Hope brought up some very specific questions and concerns that left me thinking….
Seriously, in the moment, I plastered on my "Oh this is totally normal" face and thought, "This is a wicked time for me to fast from alcohol cause I really need a cocktail."
I allowed for a long pause, thought about how I've handled this issue in my own life, and then I made some recommendations. What I recommended shocked even me to be perfectly honest!
And it's kinda got me really in my head. Not because I question the decision to make some pointed recommendations, but because these conversations really force me to confront my own hang ups and insecurities. I'm realizing that I've really got some stuff to unpack on my own, you know? #morestufftodiscusswithmytherapist
I want Hope to have a full, loving, meaningful relationship with herself, her body and hopefully one day a partner. Heck, I want that for myself too. It's so taboo to talk about these things, and I feel especially so for women of color. I want Hope to know that how she loves herself directly influences how she looks for love externally. It took me way too long to learn that.
So, we'll keep talking, and with this pandemic, all anyone around here can do is talk.
So, what does sex positive parenting look like for you?